Tools maken het leven makkelijker. En ondernemers kunnen we wel een extra steuntje in de rug gebruiken.
Ik heb het tientallen ondernemers gevraagd welke tools zij gebruiken en het web afgespeurd om andere handige tools te vinden.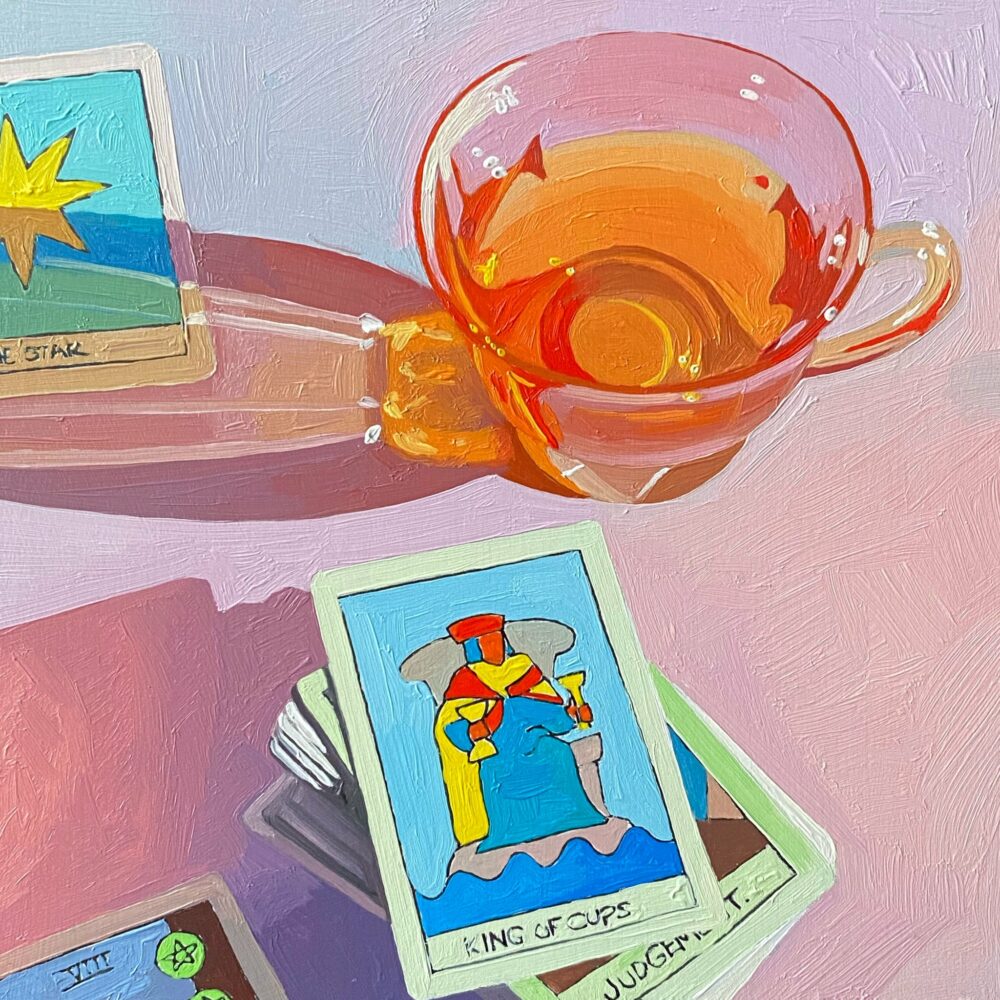 De beste en populairste tools voor ondernemers en marketeers
Video software
Loom
Website: Loom.com
Maak met twee klikken video's in jouw browser waar je jouw cam deelt en/of jouw scherm deelt. En stuur die link naar anderen of plaats de video op jouw website (of YouTube).

Ideaal als je iets moet voordoen of uitleggen. Bij reviews. Bij how-to's. Voor de servicedesk.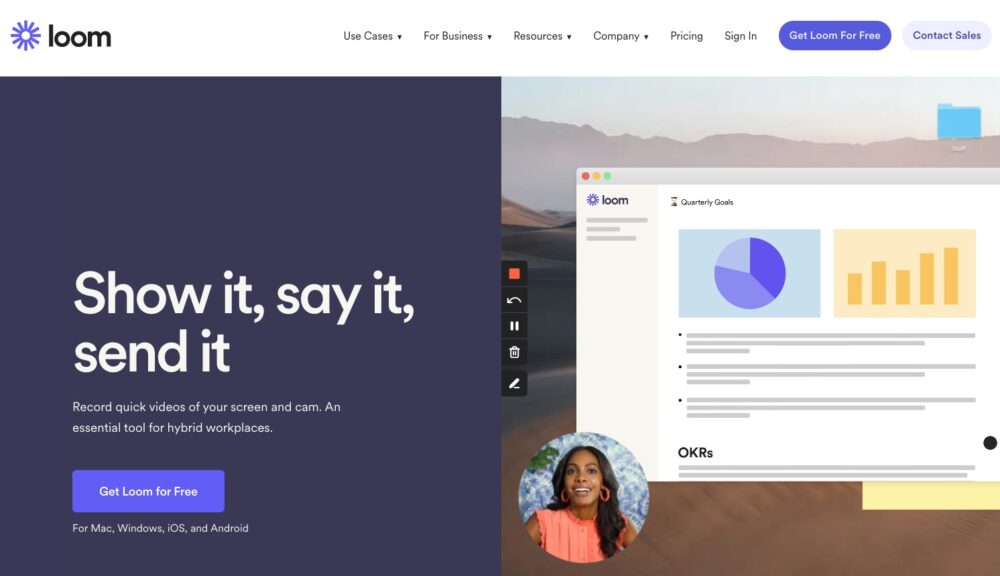 Veed.IO
Website: Veed.io
Maak en bewerk video's. Bewerk video's en plaats logo's, afbeeldingen, muziek, teksten, ondertiteling etc.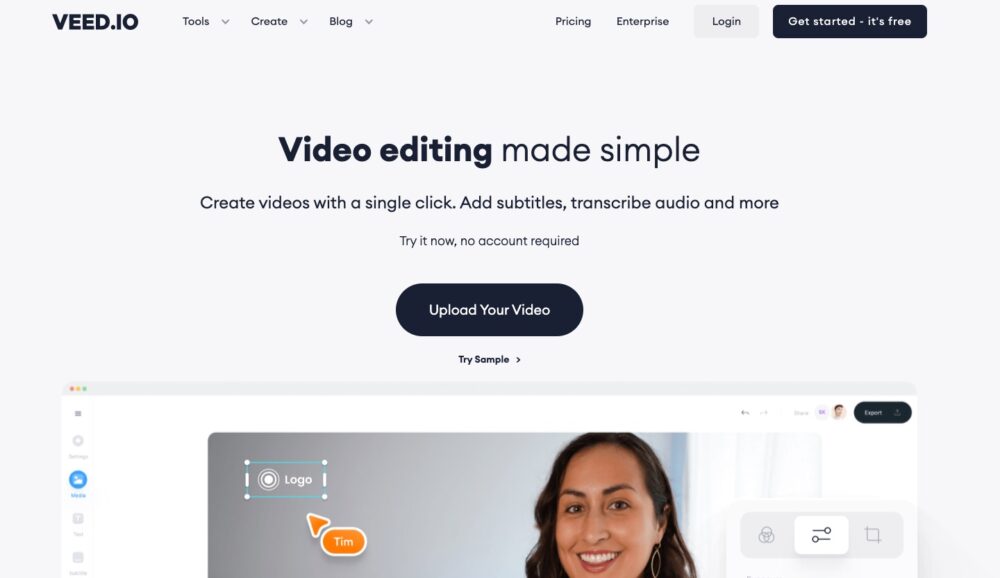 Whereby
Website: Whereby.com
"No installs or downloads. No logins for guests. And a personalized meeting room that's made for you."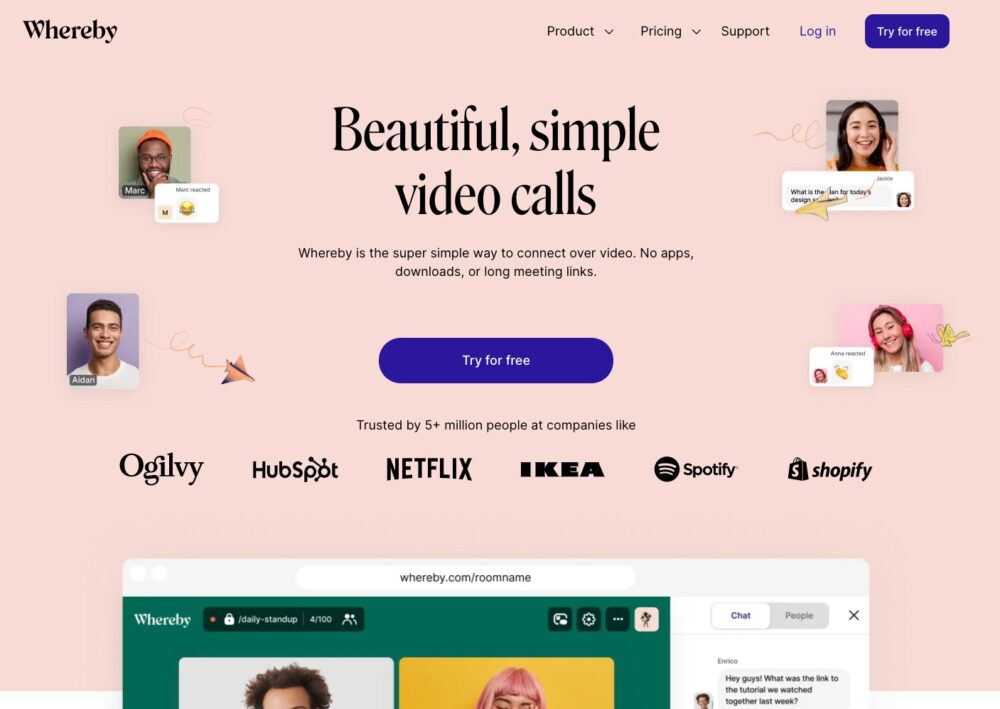 Design tools
Canva
Website: Canva.com
De populairste tool voor het maken van afbeeldingen voor marketinguitingen. Met duizenden templates en een drag-and-drop editor.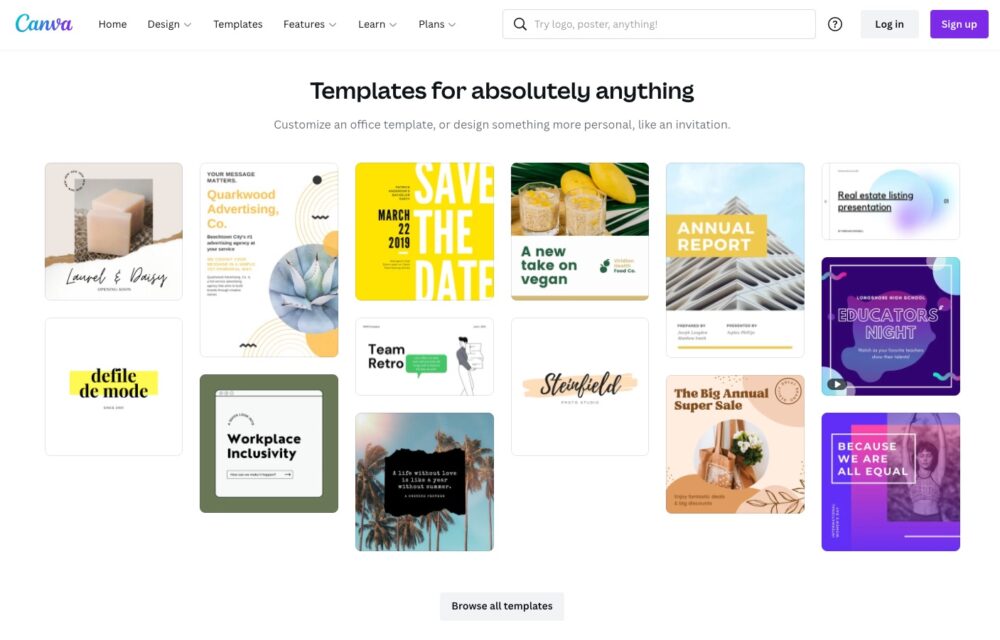 Unsplash
Website: Unsplash.com
Download gratis, grote en kwalitatieve foto's en afbeeldingen. Je kunt ze zowel gebruiken om commerciële en niet-commerciële redenen. En je hoeft niet perse de maker te noemen.
BeFunky
Website: BeFunky.com
Bewerk foto's en maak ontwerpen op basis van templates.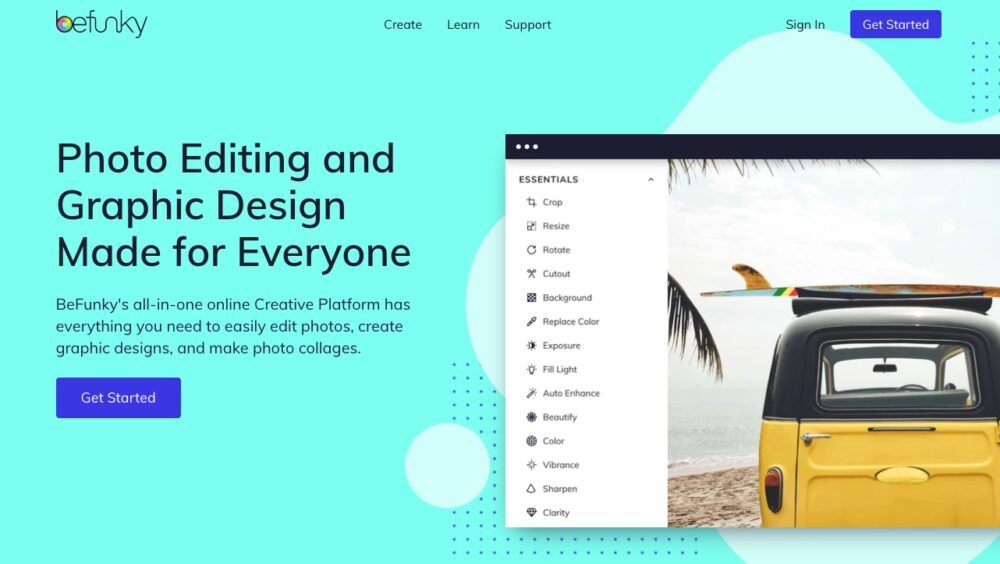 Skitch
Website: Evernote.com/products/skitch
Maak screenshots, typ en zet pijltjes.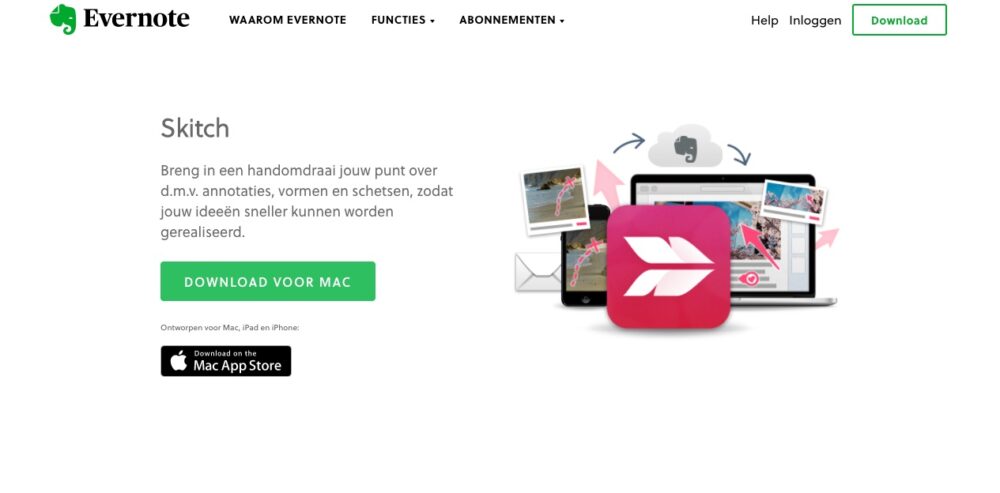 Schrijftools
Ulysses
Website: Ulysses.app
Een schrijfomgeving & het managen van het schrijfwerk.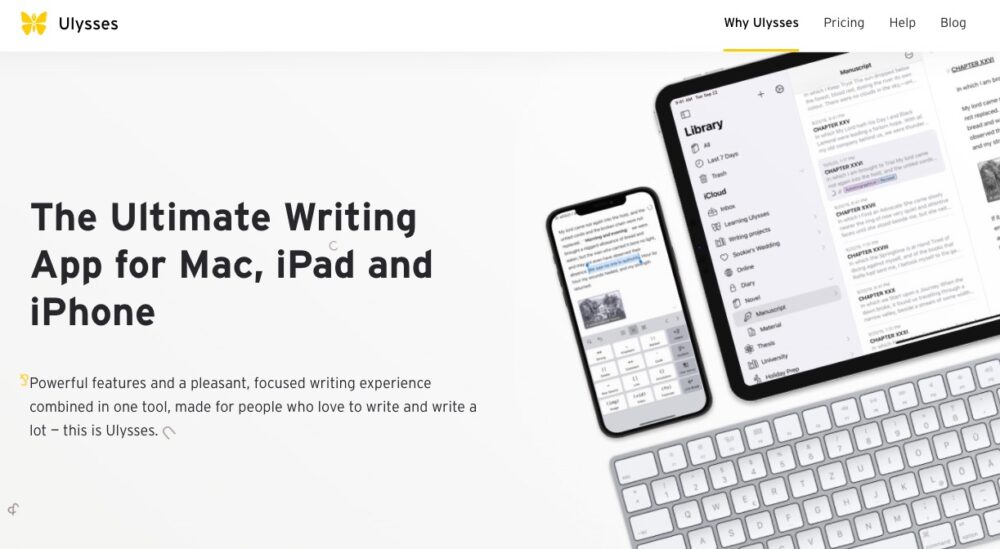 Podcast software
BuzzSprout
Website: BuzzSprout.com
Host jouw podcasts, embed podcast op websites, statistieken, upload tot Podcast directories (Spotify etc), tot 2 uur per maand gratis.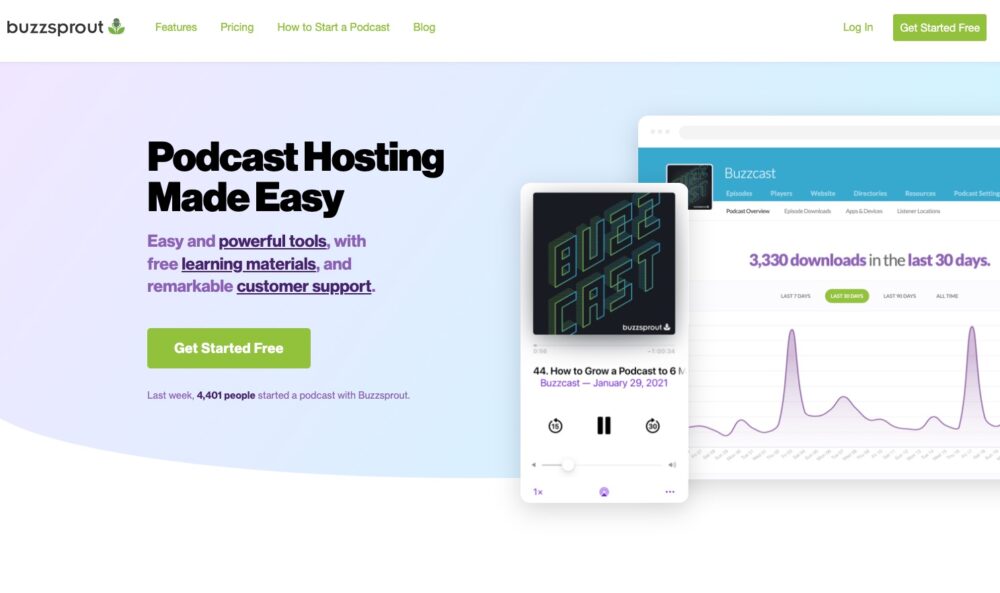 Springcast
Website: Springcast.fm
Nederlandse Podcast hosting en marketing. Een podcast player, eigen podcast pagina, podcast uploaden naar Spotify en Apple etc.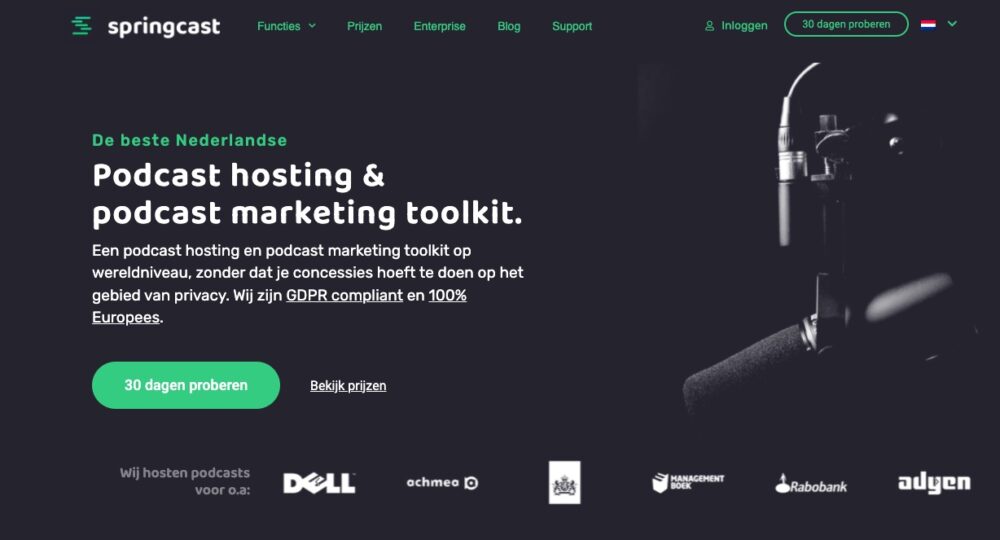 Survey, feedback, quiz, poll tools
Typeform
Website: Typeform.com
"One question at a time — like a conversation — keeps your audience engaged. You get more thoughtful responses, and higher completion rates."

Typeform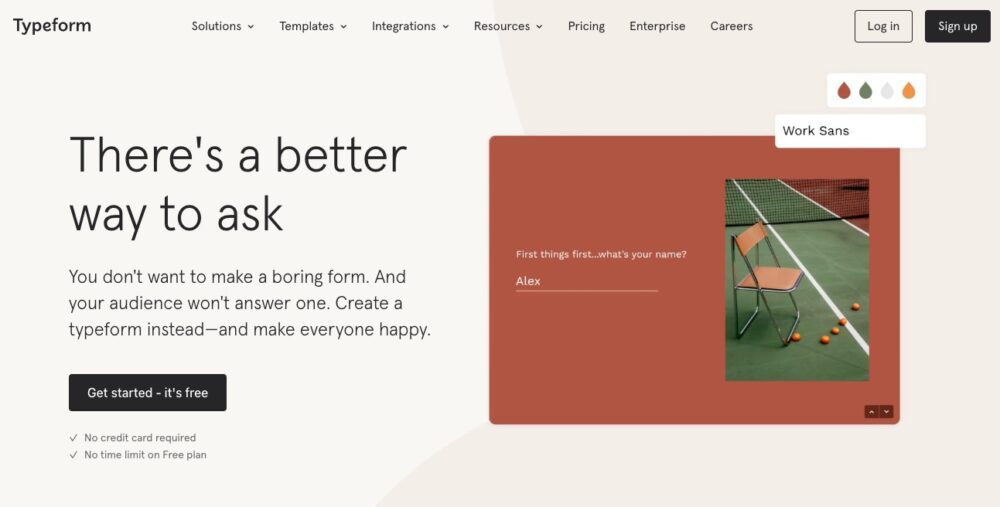 SurveySparrow
Website: SurveySparrow.com
Maak surveys (met templates). Chatbot. Meet tevredenheid.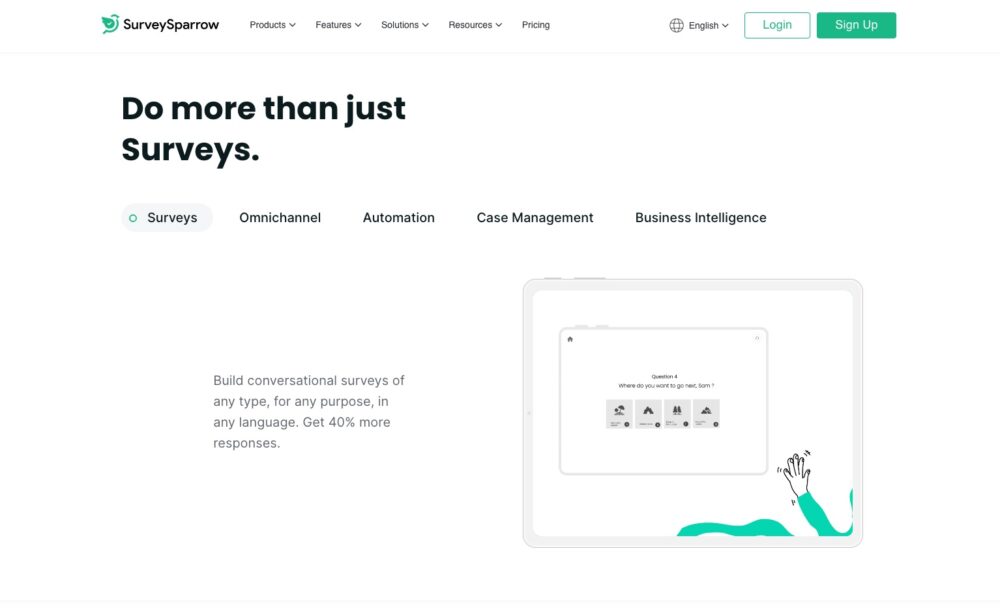 SurveyMonkey
Website: Surveymonkey.com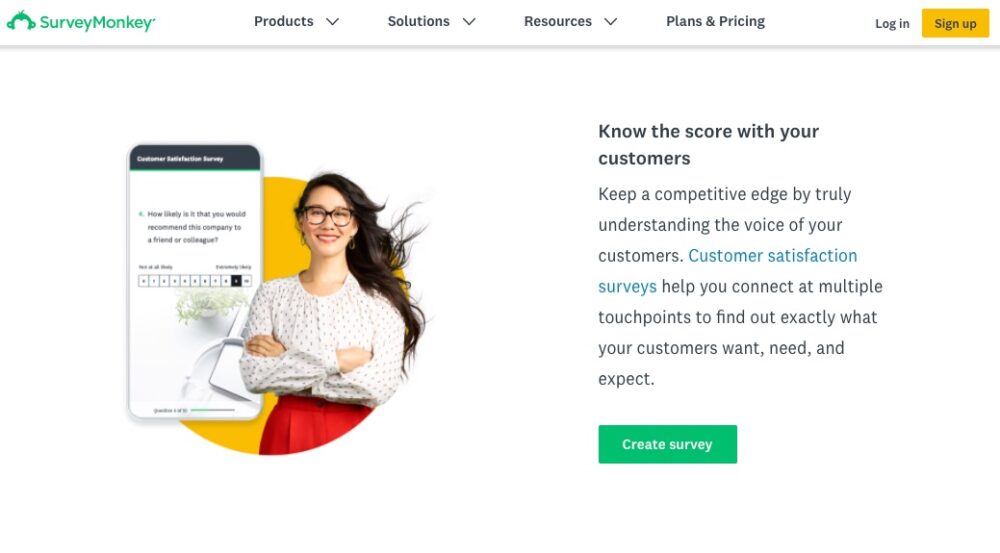 Online cursussen en e-book software
Podia
Website: Podia.com
All-in-one cursus software.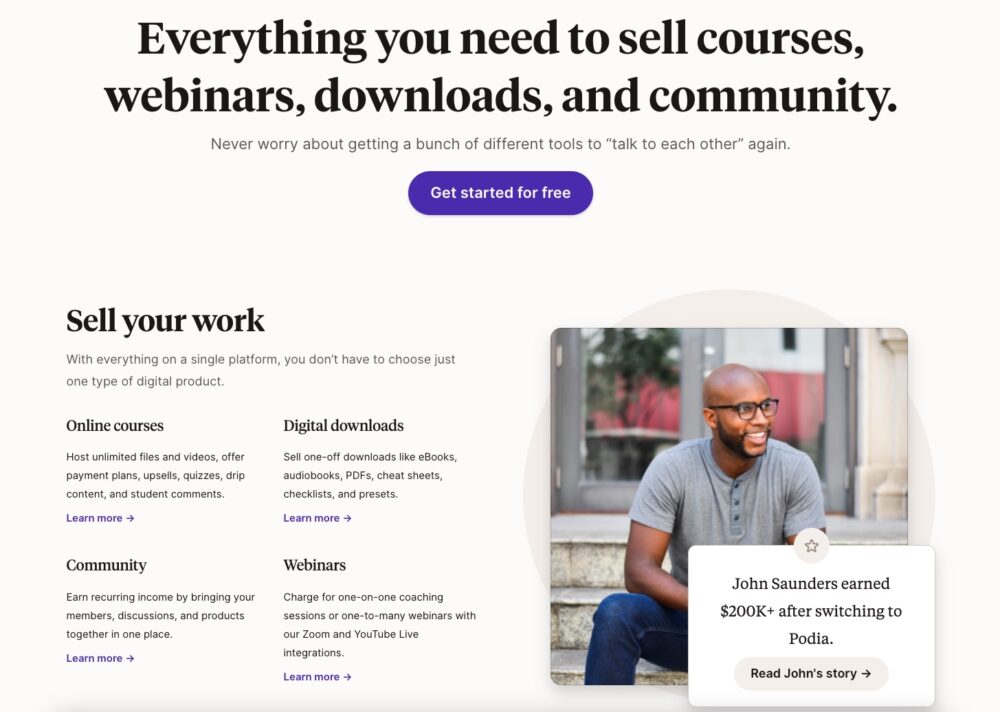 Teachable
Website: Teachable.com
All-in-one cursus software.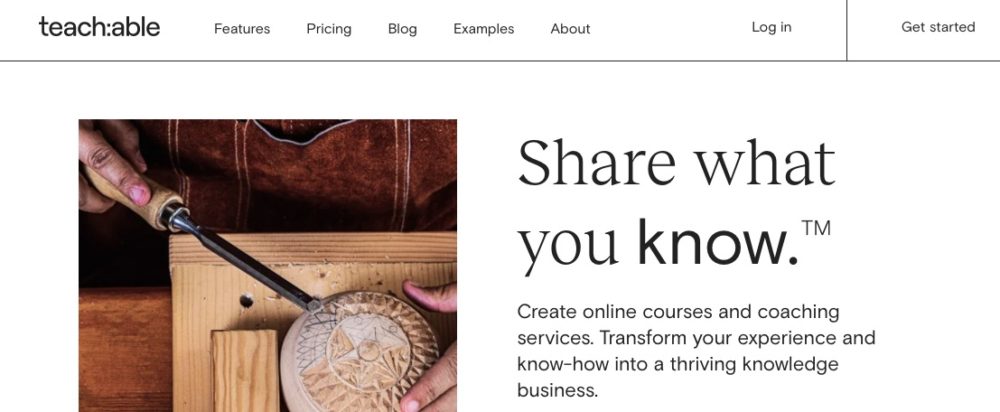 Thinkific
Website: Thinkific.com
All-in-one cursus software.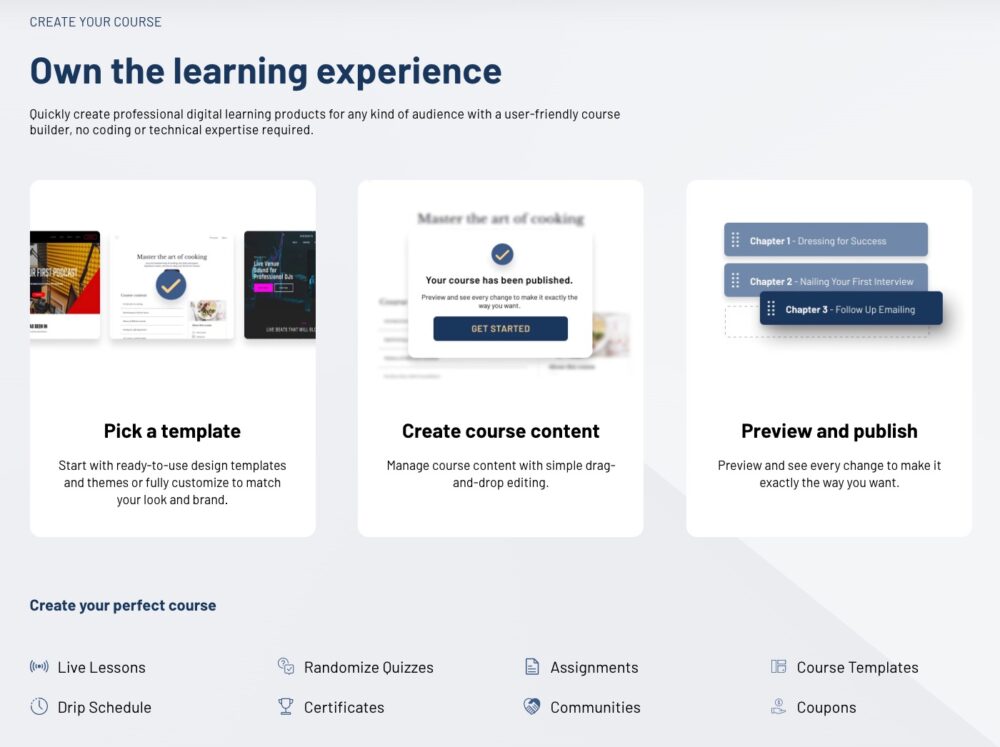 LearnDash (via WordPress)
Website: LearnDash.com
Een plugin voor WordPress website die alles toevoegt om cursussen te maken en verkopen.
GumRoad
Verkoop e-books of memberships. GumRoad krijgt een percentage per sale. Dit percentage wordt kleiner na mate je meer verkoopt.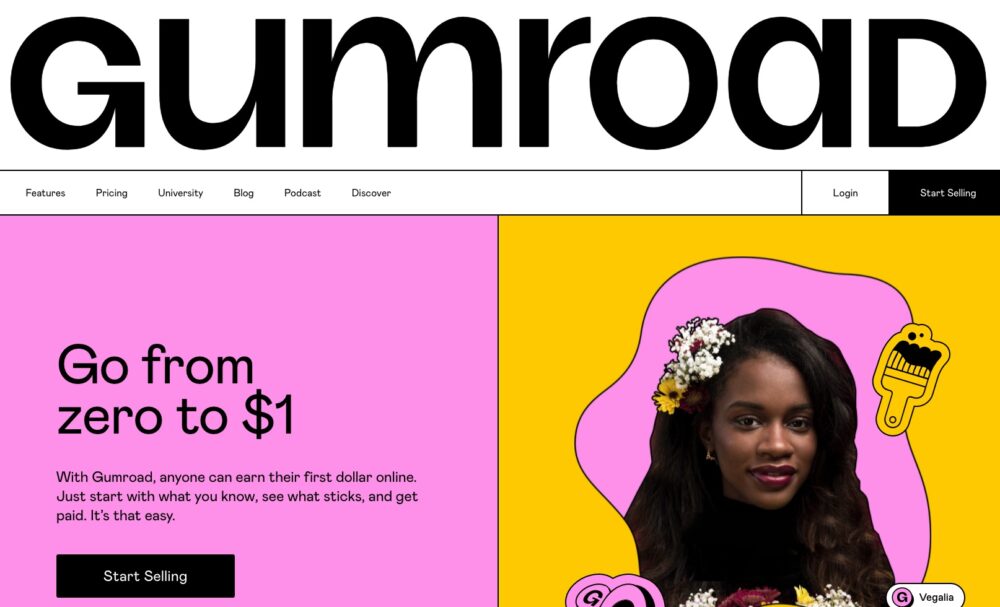 Website analytics en optimalisatie
HotJar
Website: HotJar.com
Heatmaps, sessies van gebruikers opnemen en terugkijken, feedback and surveys.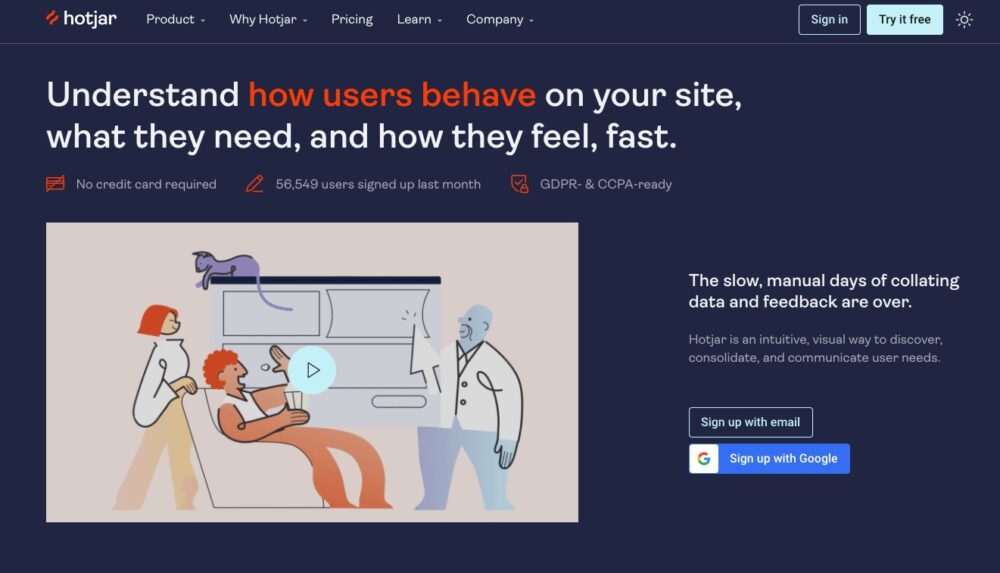 Google Analytics
Website: Google Analytics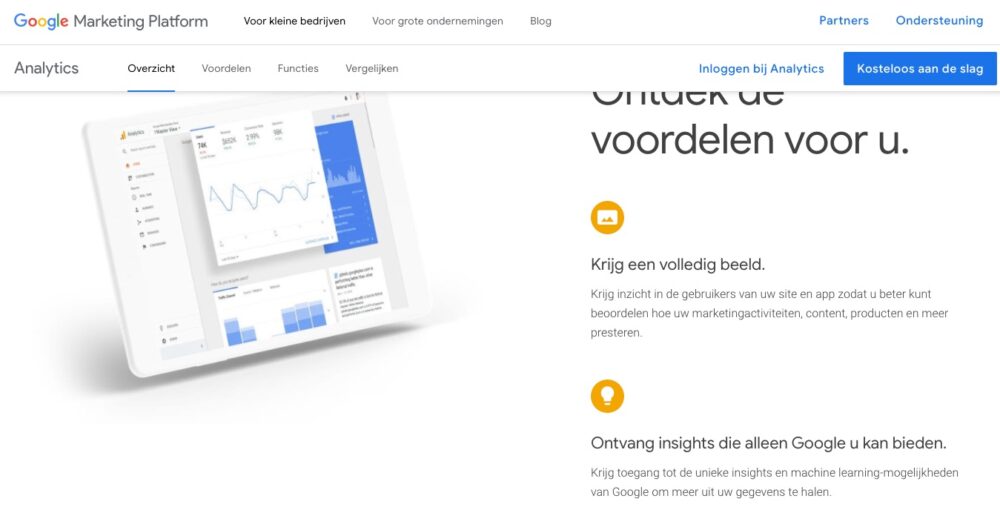 Social Media tools
HootSuite
Website: HootSuite.com
Manage alle social media via één plek. Plan content in. Bekijk statistieken.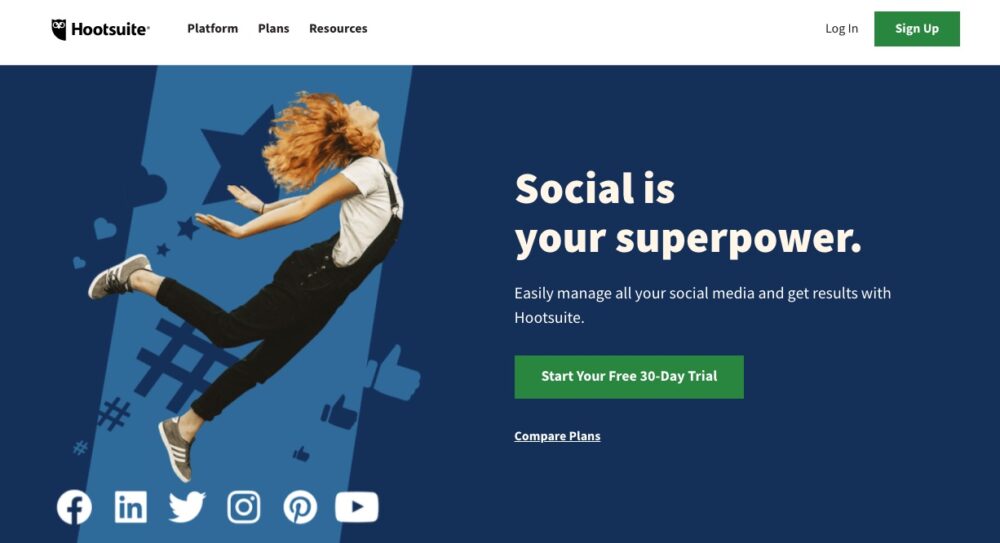 Projectmanagement
Calendly
Website: Calendly.com
Software om snel afspraken te maken. Met personen of klanten. Via een link of via een formulier op jouw website.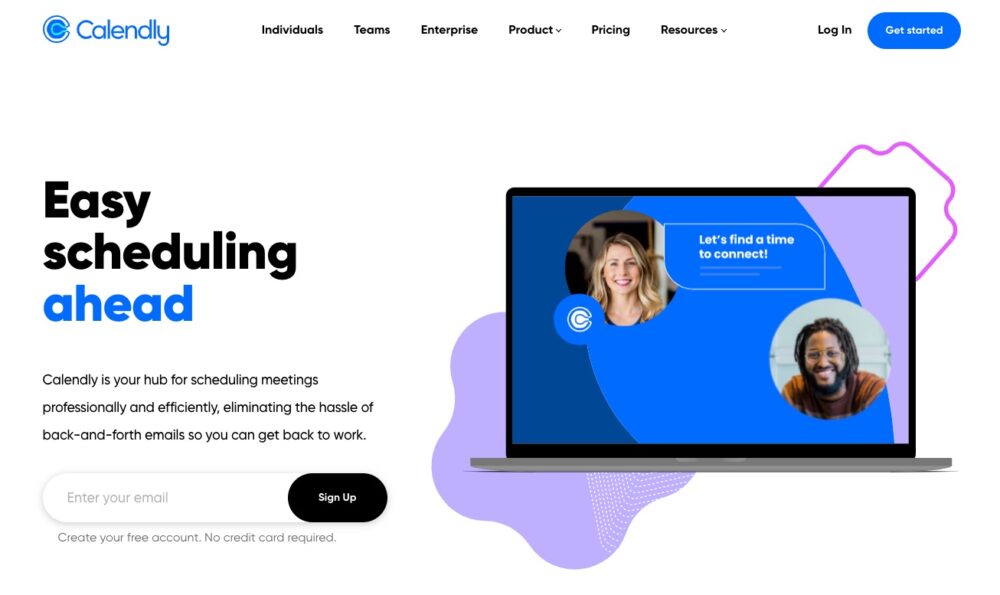 Todoist
Website: Todoist.com
Maak to-do's aan per project. Plan ze in. En creëer een overzicht per dag en project.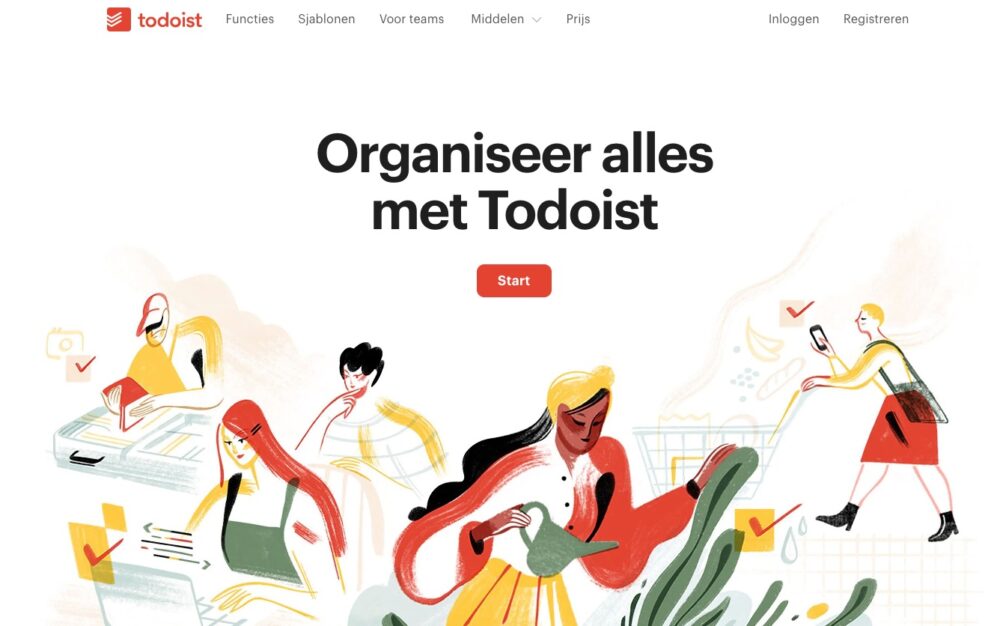 ClickUp
Website: ClickUp.com
Maak projecten, to-do's en taken aan. Houd ze bij. Wijs ze toe aan specifieke personen. Houd voortgang bij. Chat over projecten met teamleden. Sla documenten op. Maak whiteboard's.
Notion
Website: Notion.so
Monday
Website: monday.com
Projectmanagement en marketingmanagent.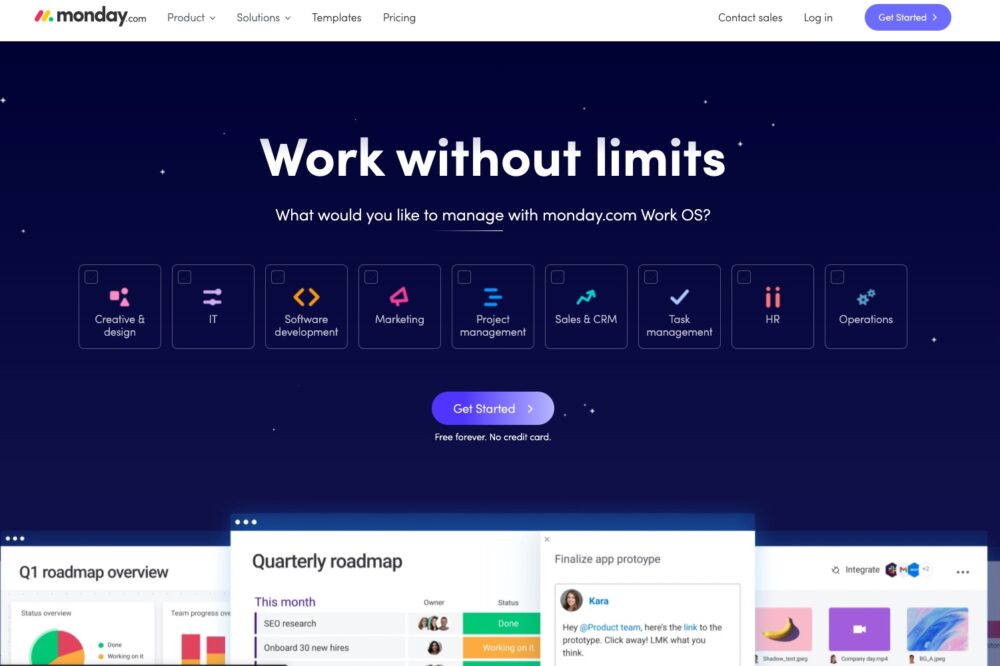 Asana
Website: Asana.com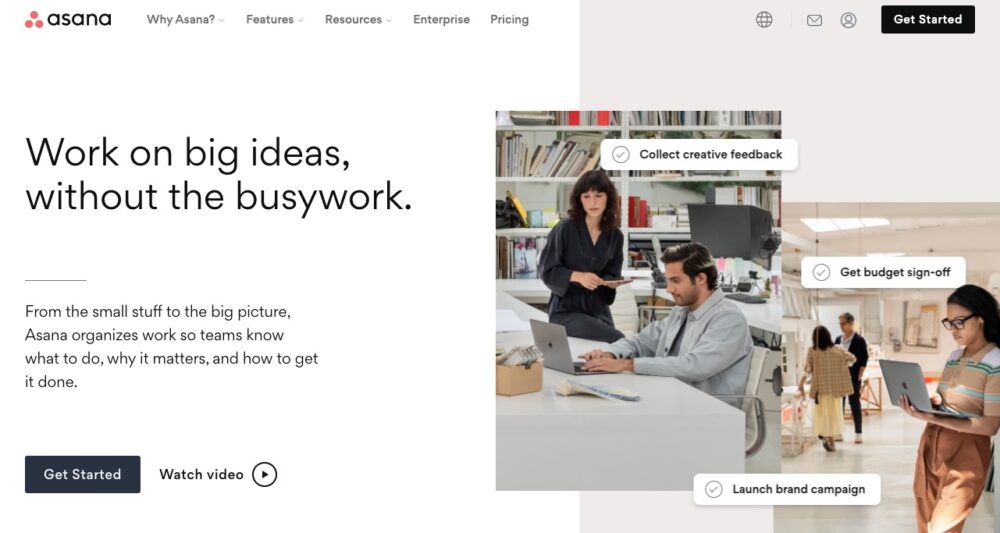 Trello
Website: Trello.com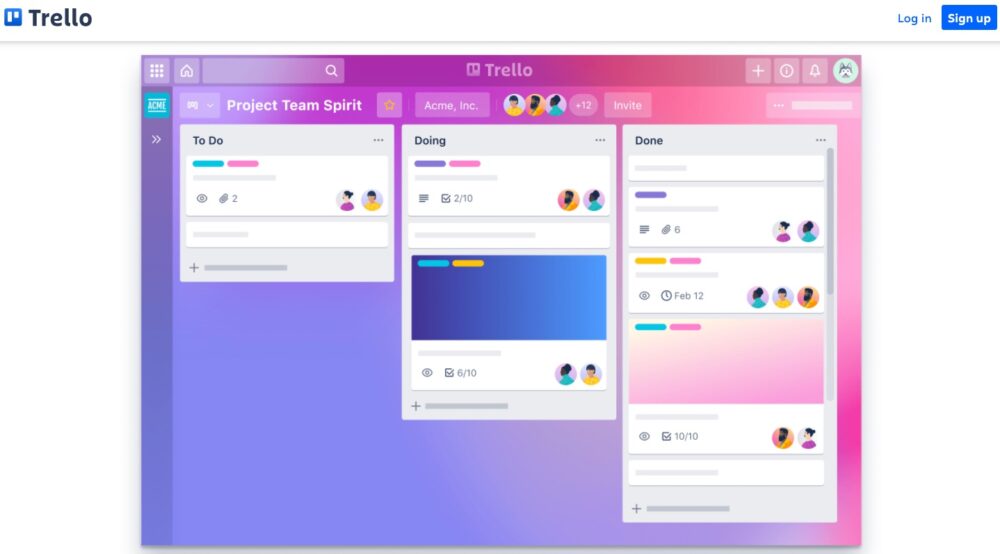 Google Drive
Website: GoogleDrive
Sla documenten, foto's, mappen, spreadsheets op één plek op – en deel die met anderen.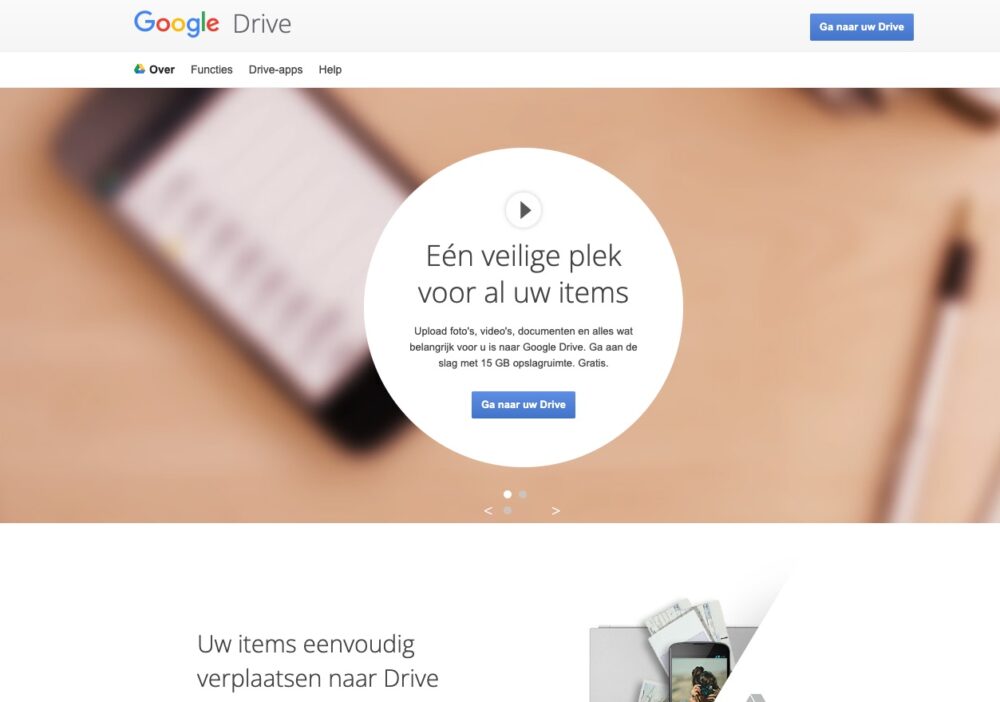 Zapier
Website: Zapier.com
Connect apps met elkaar. If this, then that.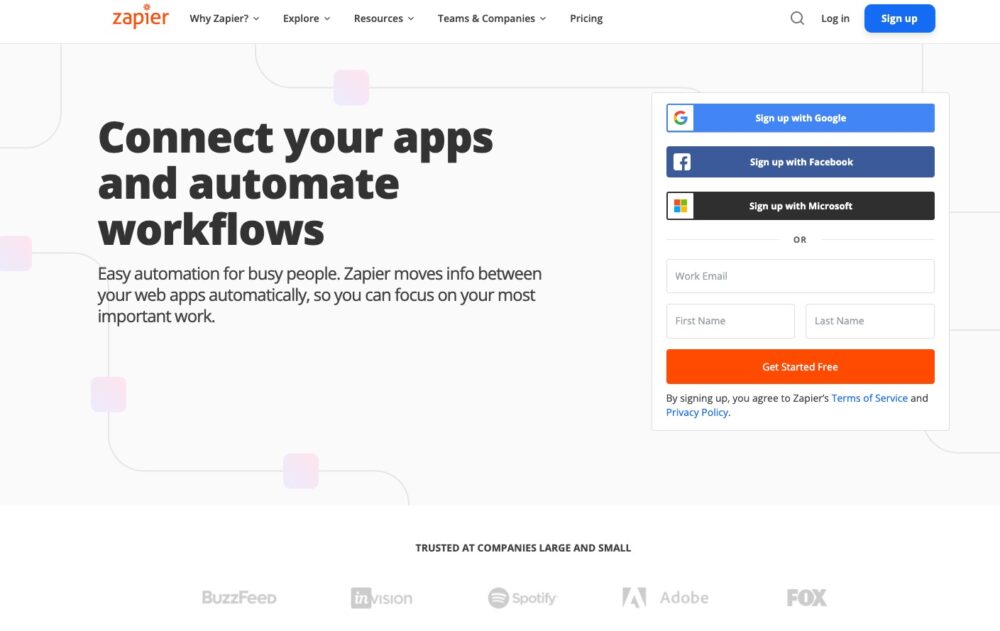 Slack
Website: Slack.com
Chat met teamleden. Een-op-een. Of in specifieke kanalen.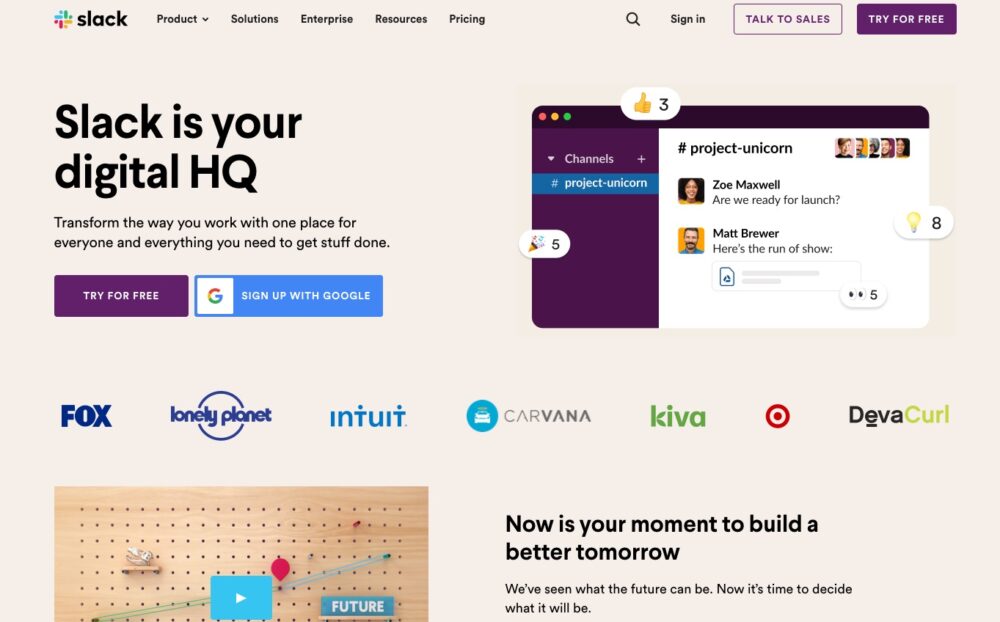 SEO tools
Ahrefs
Website: Ahrefs.com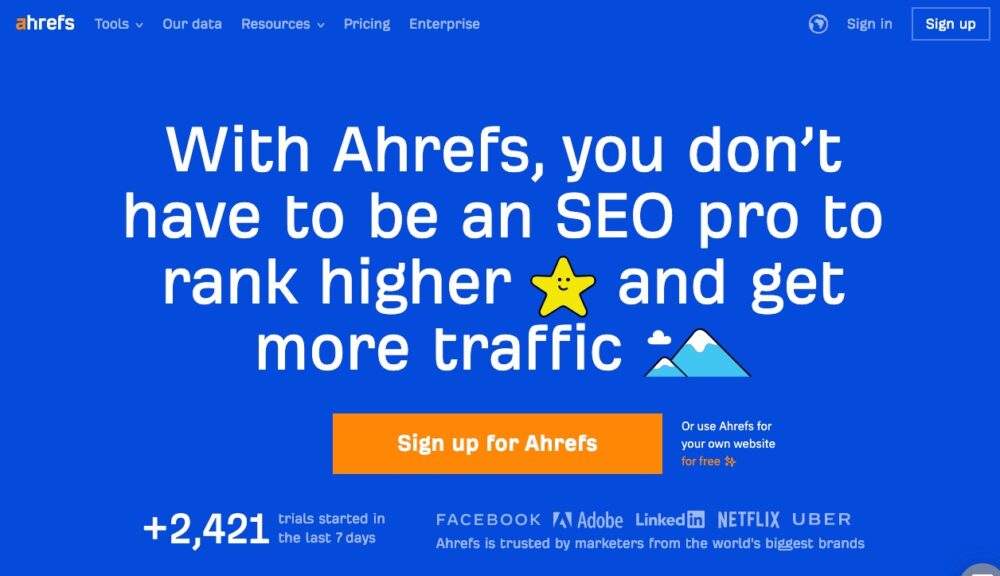 SE ranking
Website: SEranking.com
"Every SEO analysis and marketing tool you need on board"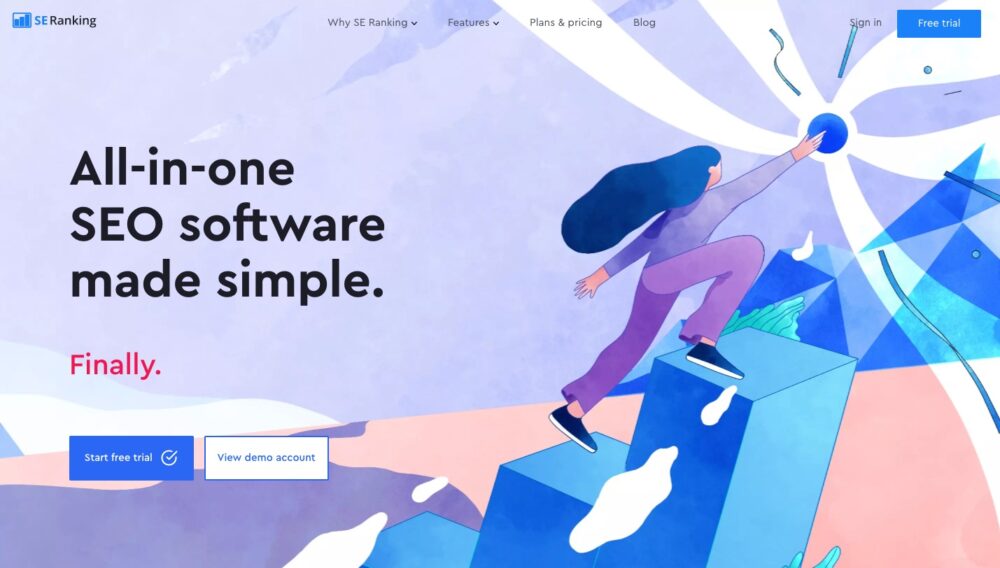 MarketingTracer
Website: Marketingtracer.com/nl
SEO tool met website analyse, ranking tracker, zoekwoorden onderzoek, zoekwoorden advies en monitoring.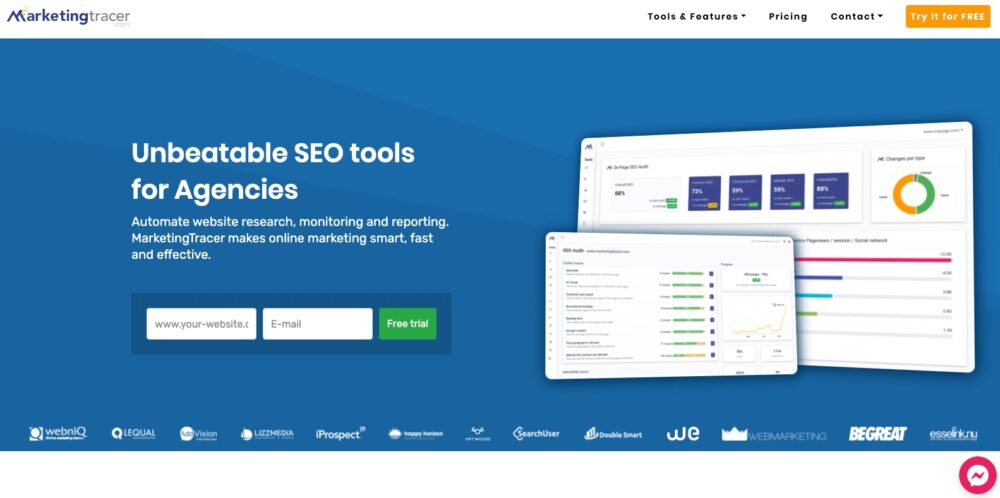 Screaming Frog
Website: Screamingfrog.co.uk
"The Screaming Frog SEO Spider is a website crawler that helps you improve onsite SEO, by extracting data & auditing for common SEO issues."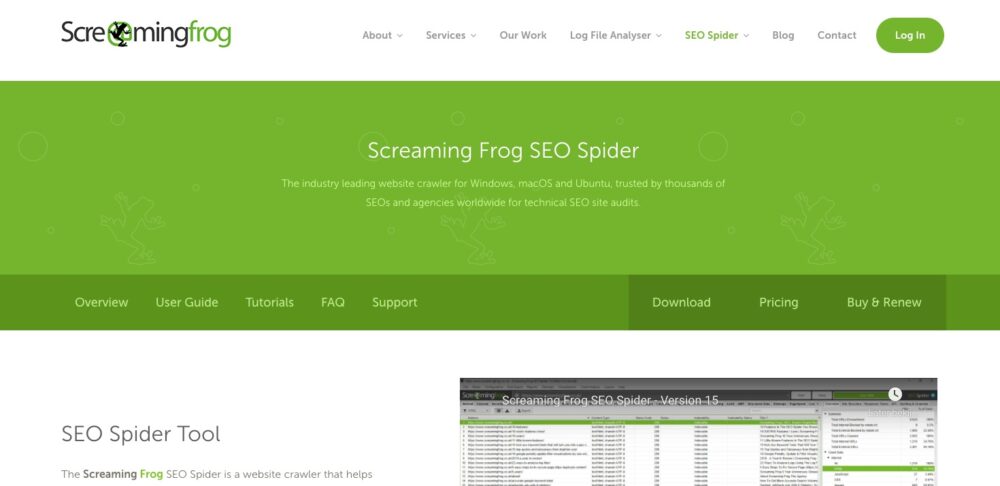 Google Search Console
Website: Google Search Console
Direct zicht op hoe jouw website presteert in Google.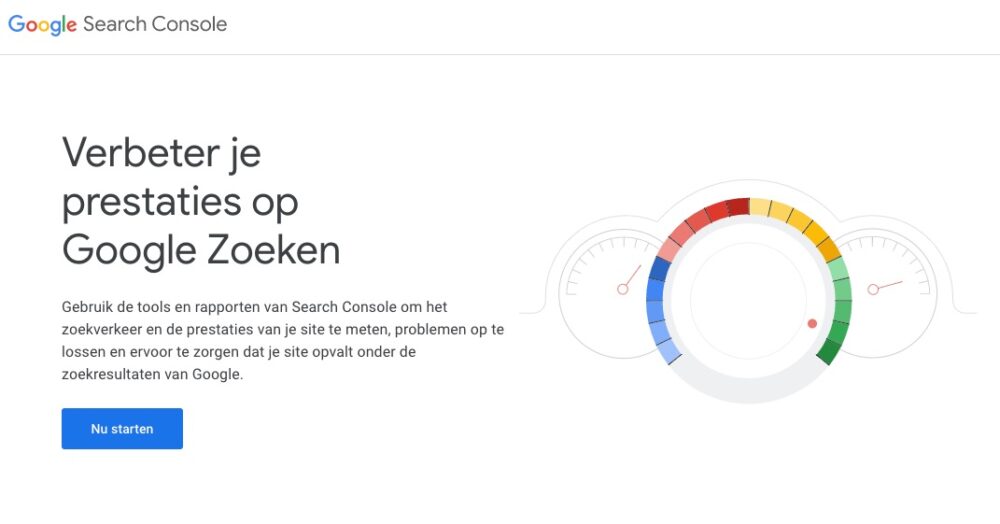 Adverteren tools
Opteo
Website: Opteo.com
Opteo helpt met het monitoren en analyseren van advertenties en geeft vervolgens suggesties en aanbevelingen op basis van die data.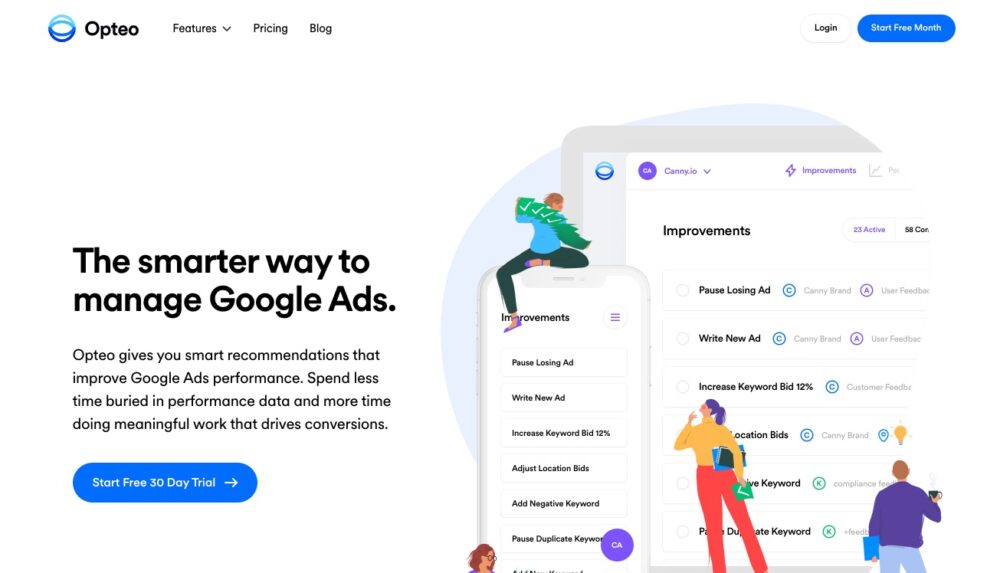 Nieuwsbrief software
MailerLite
Website: MailerLite.com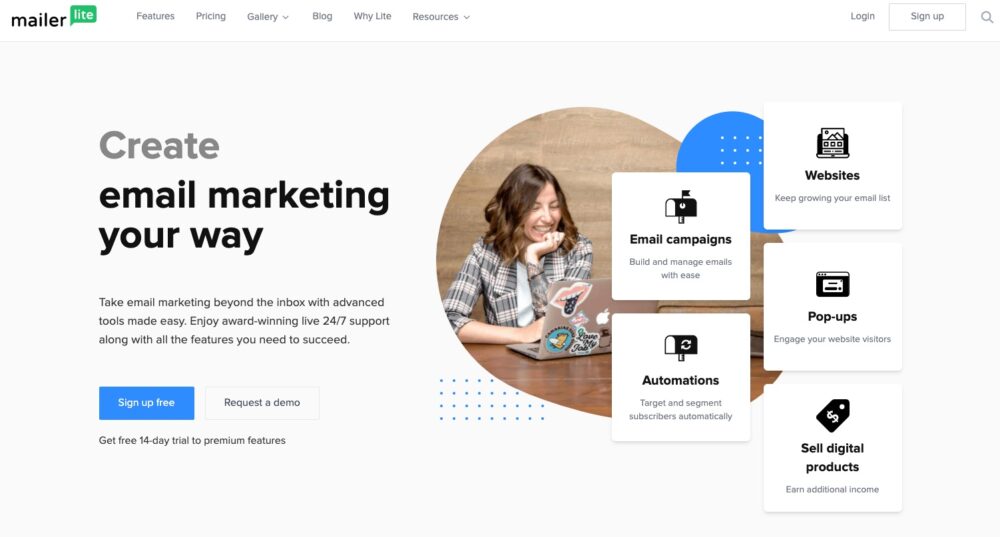 MailChimp
Website: Mailchimp.com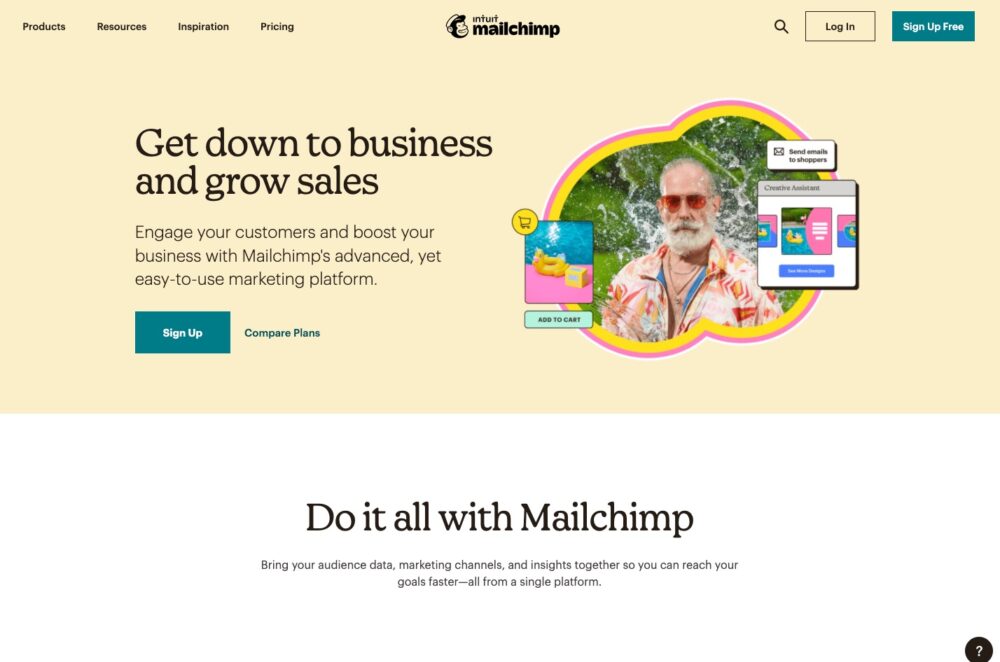 Betaalproviders
Mollie
Website: Mollie.com/nl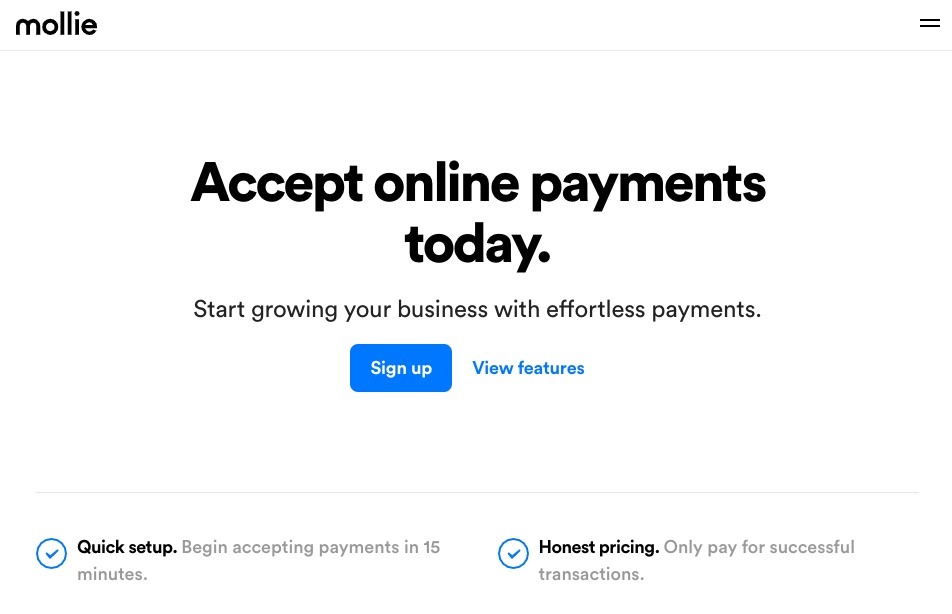 PayPro
Website: PayPro.nl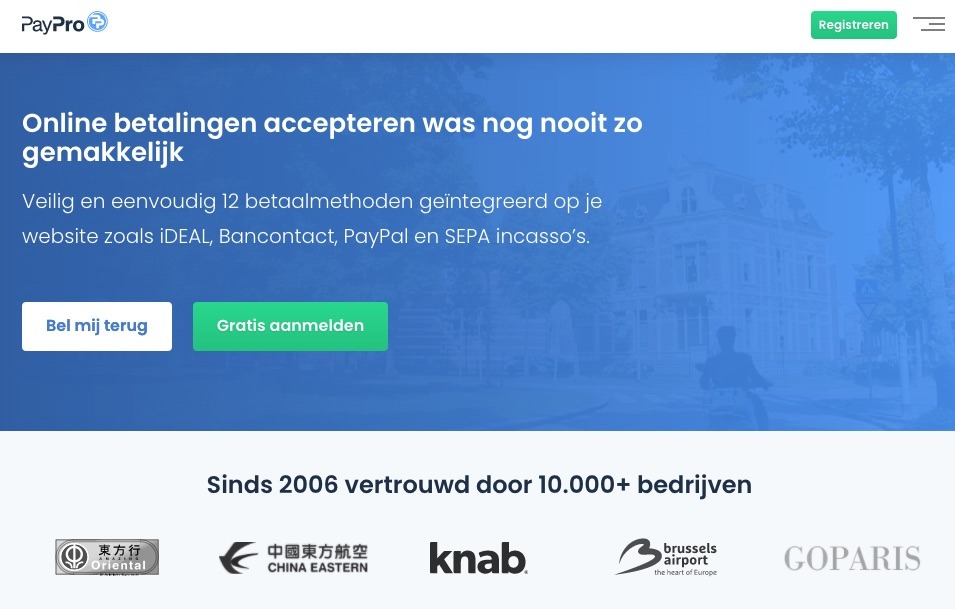 Boekhouding tools
MoneyBird
Website: Moneybird.nl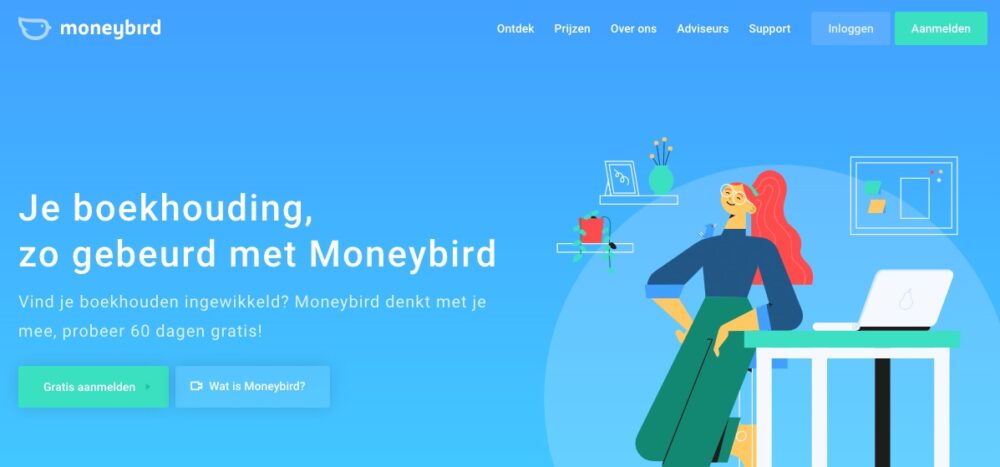 Exact
Website: Exact.com/nl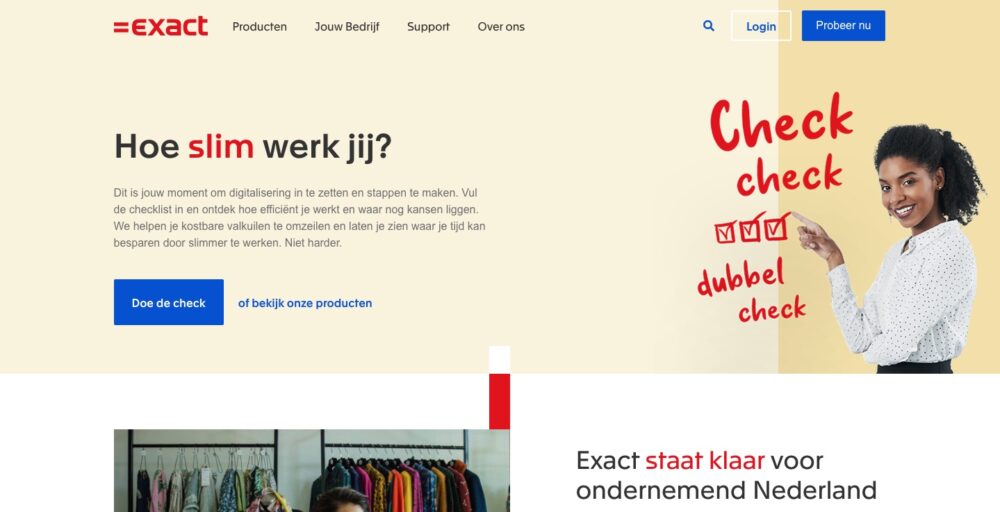 34+ tools & software voor ondernemers en marketeers
Deze lijst wordt langzaam uitgebreid. Ken je nog een tool die in dit rijtje hoort? Let me know.
Heb je iets aan dit artikel gehad?